5 Tips for Online Dating During Social Distancing
By Nancy Patron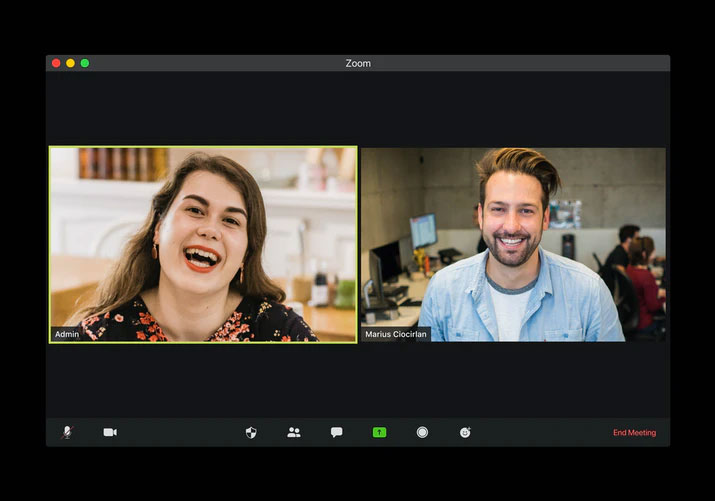 Coronavirus is changing every aspect of our lives. Someone has finally learned how to take breaks and relax, someone has moved back to parents after years of college, someone is getting to know the people he or she lives with.
The most huge change, however, is that people live, in fact, digitally. We meet our friends in video chat on Instagram, work in Zoom, and shop online. All because quarantine made us readjust.
Dating is on quarantine as well. At least, many people think so. We used to meet people in the bars and cafes, at friend's parties, on the dancing floor. Nowadays all of these are strictly forbidden. Is social distancing a reason to stop looking for your significant other?
Our answer is no! Online dating is a perfect opportunity to meet new people from different backgrounds. It means that you have a choice not only among the visitors of the bar you have been visiting for a couple of years now, or friends of your friends that you hang out with for no one knows how long.
The world of online dating had existed long before the quarantine began. It is not a new concept that we need instructions to. Yet, changes can be felt here as well. For instance, it is not like we can talk for a day and meet on the next day for a cup of coffee.
Therefore, this article can be useful for those, who are used to different dating platforms, and for people who are forced to finally download a dating app after years of convincing themselves that there are no normal people there.
Our task today is to introduce you to the dating world in the times of the coronavirus outbreak. Here are 5 tips for online dating during social distancing.
#1 Fill Out Your Profile!
That is the simplest and the most basic advice ever. Still, even advanced users of dating platforms do not follow it. That is why we will not get tired of highlighting how important this tip actually is.
People are much pickier when it comes to online dating. The reason behind that is simple - the choice is enormous. New profiles appear when you did not have enough time to remember the previous one. If a person is showing the first red flag, unmatch is quick and easy. No excuses are needed.
That is why for many people photos are not enough. They want to see what is hiding behind big muscles or red lipstick. They want to know what to expect - a funny person or a melancholic. They want to decide whether you can connect through hobbies and views on life before they swipe your picture.
People also make a lot of presumptions based on the way you look. Does he have photos from the gym only? It means that he is interested in his body only - no books, no deep conversations. Are all of her photos from bathrooms? She is self-absorbed and kinda stupid.
A good profile is a way to show them how utterly wrong they are. You can take pictures in the bathroom and be an engineer. You can read Nietzsche between gym sessions! Do not let people say no to you, just because society is full of stereotypes.
So your profile can double or triple your chances for new matches, and make you stand out among others. It is just a way to be better than others and seem more attractive.
#2 Phone Call is a New Coffee
We are all pretty much used to texting. It is becoming different now though as other things are. We spend more time texting, connecting on the deeper level in that way since meetups are not available.
Tapping on the screen is not really as comfortable. People are not likely to tell the whole story in the online chat or explain difficult things there. It takes a lot of time and long messages look too... weird?
A phone call or a video chat helps you to show your interest, bring more personality into it (your voice and your movements matter!), and to know the person behind the letters on your screen better. The conversation definitely goes more smoothly and naturally.
Actually, it is also safer to meet the person in such a way. You do not have to think about excuses for why you have to go if it goes wrong.
#3 Make a Mixtape
Mixtapes (read: share your playlist on Spotify) are a perfect opportunity to let another person get to know your personality and topics that make you feel something and maybe plan the concerts that you can visit together after social distancing after everything is over.
Music brings people closer together and is an excellent conversation starter. You can also sing your favorite songs together. Singing together helps to build stronger bonds and boosts up your mood. And the better mood is what every one of us needs during these uncertain and devastating times.
#4 Online Dates are a Thing
Yes, you can not show your new acquaintance your favorite park or go to see a new movie together. But with enough creativity and this article, online dating will be as exciting as it can ever get.
Watch a movie on the streaming platform together
Classics of dating are not canceled after all. Moreover, you can get a bigger range of films to choose from and it is just more comfortable. You do not have to be super dressed up or put a full-blown makeup on (however, something nicer than a pajama is kinda required). Your home will also make you feel better. Therefore, less stress about how you look and the change of place, more room to open up.
Eat a dinner
Eating together is one more possibility to feel as things are back to normal. You can order food from a restaurant or cook a nice meal on your own (showing off your cooking skills is allowed). Get some candles and wine to make it more romantic.
Visit places together
Many galleries, museums, parks, and cities overall offer virtual excursions. Traveling the world with no money, no tired of walking legs, and heavy luggage to stop you! Paris, Venice, California, Tokyo - everything is waiting for you and your date. If you are more into nature, you can take a walk on the beach, or even go on an adventure through jungles. World Wide Web made everything possible.
If you are too tired of online, you may go on an offline date but keep the social distance. You can go bike together, or make a picnic on two blankets!
#5 Do not Be too Stressed about It
Online dating is all about fun, getting to know new people, and socializing. If you feel like the whole thing makes you anxious, it is okay to take a break or stop. Quarantine is already a bit too much for our mental health. If you add stressful or toxic relationships into this, you might not like the mix.
Do not sign up for things that make you uncomfortable or the ones that you consider inappropriate. If someone puts pressure on you, you can always get help from the support team of the dating platform.
These were 5 tips that will definitely make your usage of online dating platforms better and more efficient. We talked about the importance of a good profile, usefulness of phone calls, passion for music, creativity in online dates and possibility of offline ones, and how to not turn online dating into something stressful and unpleasant.
We genuinely hope that you will get less lonely and have some fun while exploring online dating. We will be twice as happy if you can find your soulmate there (which is pretty possible after all).
Stay home and fall in love!
---