Dating Sites with Video Chat & Audio Calls - Safer Dating Online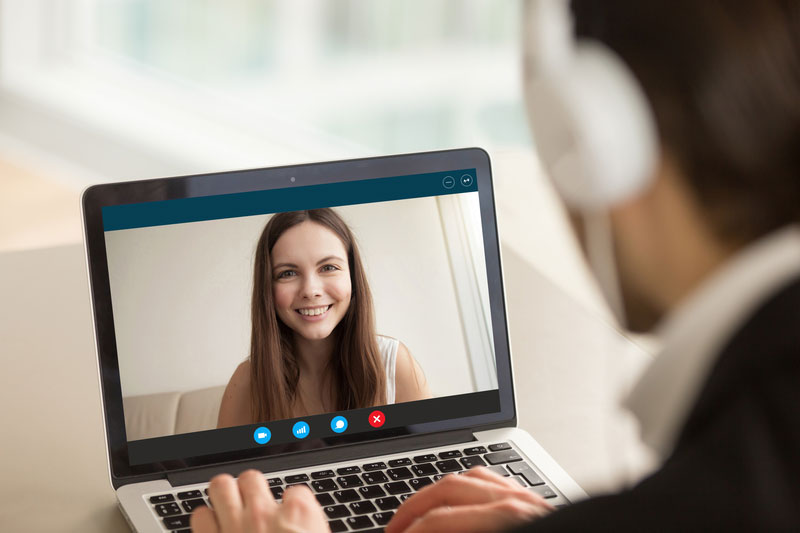 Anyone who is dating online never actually knows who they are really communicating with until they meet in person. Wouldn't it be nice to actually see and hear the person before actually meeting them? Our site LetsHangOut.com now has the ability to allow members to do exactly that, by using live, video web cam chat! Not only is this a convenient feature to have, it actually makes online dating much safer as we will explain below.
Almost all dating sites allow only contact through email messaging, which is pretty limited. Often times you have no idea who the other person is on the other side, other than through what they write in the profile and their photos - both of which could be fake. It becomes an even bigger problem (and potential risk) when you arrange a meet up to go on a first date, you never know what to expect.
Video web cam chat and audio VOIP calls through a website are very slowly becoming a newer trend over the past few years, especially with the development of new web technologies that make it more compatible than ever with most web browsers and devices. However, the vast majority of dating sites (even the largest ones) do not have these capabilities available for singles. No downloads are necessary and no special software needs to be installed. Most modern browsers since 2012, simply run Video/VOIP chat automatically.
Online Dating Safety and Privacy Protection with Video/Audio Chat
First, the thing that makes video chat so appealing is that members can actually see and talk to each other "anonymously" in the safety of their own home. In our dating safety tips, we recommend that singles meeting for the first time for a date, should meet in a highly public and populated location - because you have no idea who you are meeting or if the person in their profile is really who they say they are. With video chat, you get an extra layer of safety by actually seeing and getting some proof that the person on the other end is real - live on video.
VOIP audio calls are another convenient and safe way to chat. We always highly recommend never giving out your sensitive information, such as your phone number and email address to a complete stranger. With VOIP audio chat on our site, you can protect your privacy by never having to give out a phone number, as VOIP works directly through the website and your device microphone. Rather than giving out a phone number, you are instead using your dating website account and calling up another one of your friends on the website instantly! If you prefer not going on camera or meeting someone just yet, you can simply talk to your date using the VOIP chat as well.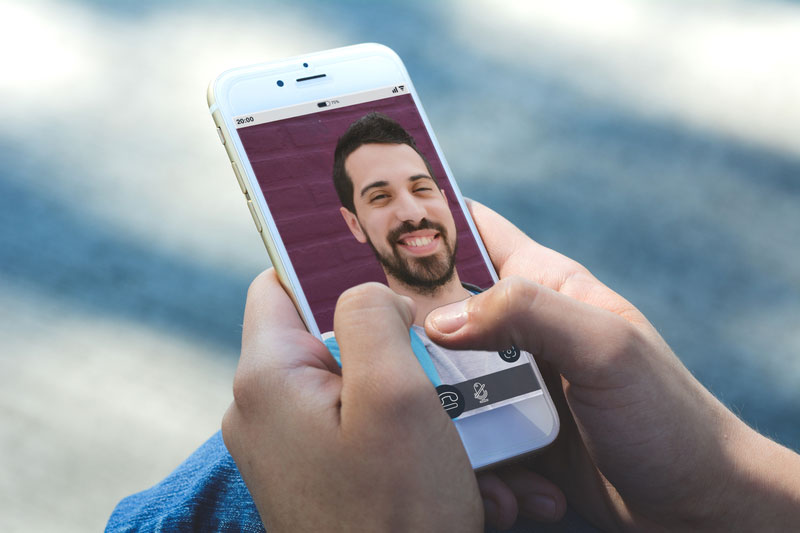 Live Dating Video & Audio Chat Features on LetsHangOut.com - Friends List
As one of the few dating sites that have audio/video web cam chat available, LetsHangOut.com allows members to send friend requests to other members. Only members who are on your Friends List can initiate video and VOIP calls with you. In addition, your friends can send instant private text messages to you and chat with you live, and also upload unlimited instant photo attachments during chat. It's very similar to how Facebook's instant messaging and private chatting works. You can hide your online status from friends or simply make yourself appear offline, so there is plenty of flexibility and privacy for our users.
Not only is this a safe and anonymous environment for chatting, it's also completely free to use. Video web cam chat, VOIP calls and instant messaging can be used by anyone, for as long as they want, free of charge. All forms of communication can be done directly through the website. In fact, you could actually have your entire date at home, video chatting through your computer or mobile device, an especially appealing option for long-distance dating!
Click here to sign up!