Reasons Not to Wait Too Long to Start Dating After Divorce
By Kristin Savage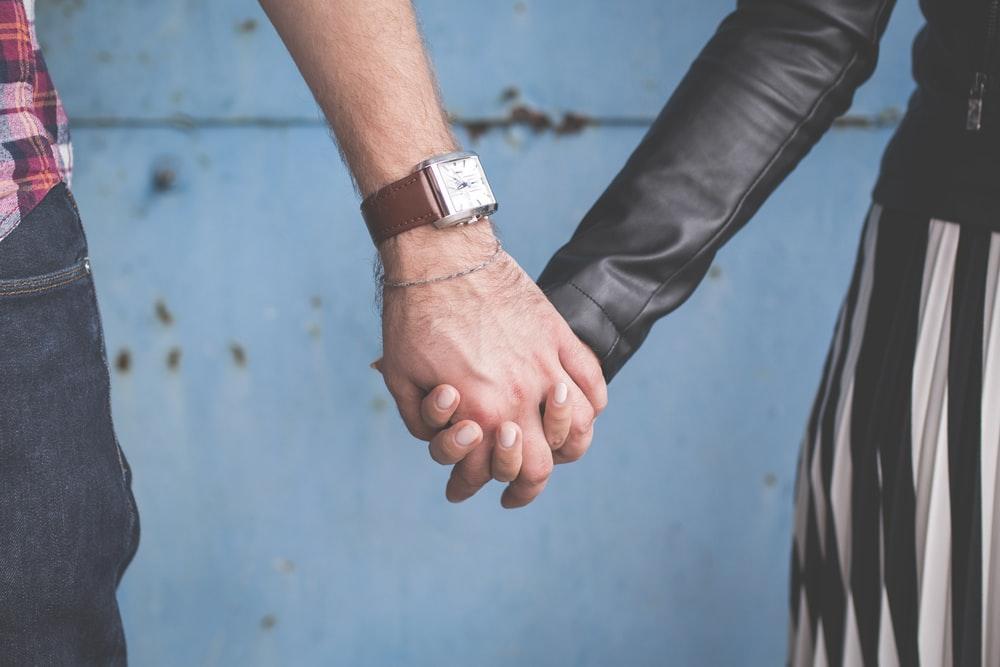 Everyone has their rules and opinions on when you should get back out there after the divorce. Do you know what you should do with those rules and opinions? Toss them all aside! What you should focus on at this moment is to get better and start feeling like yourself again. The more comfortable you get with the pain, the harder it will be to stop. So, instead of sitting home and wallowing about what should and shouldn't happen, start meeting new people!
There is no reason why you shouldn't hold yourself back. Getting a divorce is hard but that doesn't mean that your life needs to stop. There are plenty of reasons why you shouldn't wait too long before you start dating again and here are some of them that will show you why.
Don't Dwell On the Past
The worst thing you can do at this moment is to focus on the past. Thinking about what you could've done differently, obsessing over your spouse's flaws and good sides, and evoking sadness with thoughts about your life together will dig a deep hole of misery.
Dwelling on the past won't get you anywhere. It can only be a road to depression and anxiety.
Since we can't always consciously change our thoughts, let the outside world take your mind off it. Dating is a great way to distract yourself from the past and transfer to the present. Leave no room for the past to haunt you.
Give Yourself an Opportunity for a New Beginning
Life consists of different chapters. As hard as it can be to close one, you should direct your thoughts to a new beginning.
Remember when you finished high-school? Finished college? Got a new job? Well, new beginnings are scary but there is no time to waste. You only have one life.
Think of this not as an ending but as an exciting beginning. You were brave enough to end a bad marriage and you have every right to start again and search for well-deserved happiness. Each minute you spend waiting is just holding you back from a new beginning.
Estelle Leotard, writer at GrabMyEssay shared how dating affected her after divorce, "What helped me a lot after my divorce is the perspective I took on it and dating helped me do that. As hard as it was, I made myself look at divorce as my chance for a new beginning and I marked that beginning with a very first date. Every day I reminded myself that this is not an ending of my life, it is a begging of something new and exciting."
There are Plenty of Fish in the Sea
When you spend some part of your life with one person, you forget that there are other people out there who can make you happy. If you were the type of person who spent most of your time with your spouse, the reality got distorted and you probably aren't aware of how many people are still searching for their soul mate.
Getting back to the dating pool will show you that many others are still searching for that special someone to enrich their life.
Don't get discouraged if you meet some people who don't suit you well. You can't expect to meet your soul mate on the very first date. This is your chance to meet different people and learn once again what characteristics you want and don't want in your partner.
Get Outside of Your Comfort Zone
There is more to dating than just searching for a new relationship. It can be the first step of getting out of your comfort zone and learning that there is nothing to be afraid of.
Once you start dating and see that you are capable of making changes in your life, you'll get motivated for other stuff.
Maybe you'll decide to start going to the gym or go to a pilates class. Maybe you'll decide to enroll in an art class that you've always wanted. Dating can teach you that getting out of your comfort zone isn't as scary as you think. Consequently, you'll have the wind at your back to change your life for the better.
Take Your Mind off of the Troubles
Divorce brings many troubling situations that occupy your mind and build up stress in your body. It can even get hard to concentrate on everyday activities and enjoy simple things.
If you want to activate a powerful distractor, just set up a date. As intimidating as it can be, all that fuss about going on a first date after a while will distract you from the divorce.
Even if the date goes badly, you'll have an anecdote to tell your friends and have a few laughs about it. Just make sure that you don't look at bad dates as failures. Look at them as distractors and sources of funny stories you can share with your best friends.
Lucas Holton, a digital marketer at WritingJudge shared his experience, "I tried taking my mind off divorce with so many things, but nothing helped. Then I decided to try with dating even though my friends were telling me that it was too early. And you know what? They were wrong! Meeting different women who were smart and interesting took my attention away from my ex-wife and made me realize that there is so much out there that awaits me."
Learn about Other People's Stories
Dating doesn't mean that you need to hop into a long term relationship. Just look at dating as a way to meet new people who can open up your horizons.
You'll have a chance to hear other people's experiences. Maybe you'll meet someone who went through a similar situation.
Married people sometimes can't understand how difficult a divorce can be. But other divorced people know exactly how it is.
By dating new people you'll get a chance to meet someone who will understand what you are going through. Who knows, maybe you'll find a lifetime friend, maybe you'll get inspired by other people's stories, or maybe you'll meet your next lifetime companion.
Remember Who You Are
The role of the wife or husband that you have to play in marriage can make you forget about who you are. All the obligations you had to endure for years for the sake of your marriage are now gone. Which means that it is time for the real you to come out!
Going on dates will make you remember who you were before the marriage. It will evoke the memories of the old you, full of hope and ambition to create an amazing life. Who says that that person is far behind you?
This is your opportunity to become a new and improved version of your past self. People you meet on dates will only remind you how funny, smart, and enjoyable you are. Remember that you are worthy of attention and that you only deserve the best.
Lastly, Be Brave Enough to Give It a Try
Hopefully, this advice will encourage you not to way too long before you start dating again. Don't expect magic or set some impossible expectations from the people you meet. Just relax and envision dating as a door that leads to a new life.
However, to get out of the rut and endless worrying, you need to get moving. At least give dating a try and see if it is something that suits you at this moment or you should wait a bit longer. Be courageous to try it out, because waiting too long can only make your fear of dating stronger.
---