How To Find Out If Online Dating Can Work For You In 2020
By Amy Orlando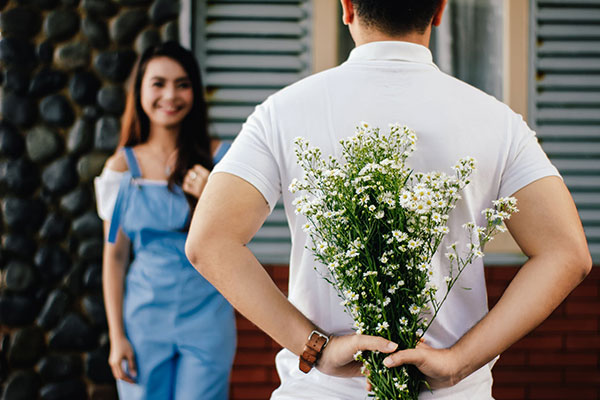 Online dating is increasingly becoming popular. More people are overcoming the societal stigma associated with this modern practice. A research conducted in the U.S. in 2013 among 19131 couples married between 2005-2012 showed that 33% of the couples met online (Cacioppo et al. 2013). Currently, statistics indicate that one in every three people is on an online dating site.
People settle for online dating for diverse reasons, including casual hangouts, sex, long-term relationships, or marriage. There is equally a wide range of dating sites to cater for these needs.
Thus, if you are on a journey of finding a mate and wondering if online dating is a perfect choice for you? Worry no more. You are at the right place. Below, I have outlined several questions that will help you examine your situation and determine if online dating is the road you'll take in 2020.
1. Do you have trouble meeting people?
Sometimes you might have tried blind dates, mutual friends hook up, a date with a colleague's friend, or one of your friends, but none materialized to anything worthwhile.
Your efforts to strike meaningful conversations with someone you are attracted to in a club, a park, a sporting event, or any social place have often been ignored.
All these scenarios could be an indication that you need a change of tactic this year. Online dating increases the chances of interacting with a pool of people who match your personality. Yes, you may get rejected, but there are increased chances of meeting people with the same vibes as you.
2. Do you know someone with a successful online dating story?
A famous quote by the English clergyman Thomas Fuller states that seeing is believing, but the feeling is the truth. Putting this into context, if you have seen firsthand a couple that met online and is doing great, you are lucky because you already know it works.
Such success stories show that online dating isn't an alien phenomenon. With facts, you can give it a shot with confidence, knowing there is room for success. If it happened once, your case isn't an exception.
Also, you can get personal experience and tips on the best practices you can use on tinder or bumble once you sign up.
3. Are you confident in yourself?
Online dating sites allow you to meet many people from diverse backgrounds across the globe. The only avenue of getting into their world is their profile. Hence, as you look for authenticity in others, you must be honest too.
If you can use a real recent picture and display a genuine reflection of your personality on your bio, then online dating is for you. No one wants to find a match and plan a meeting only to find out that everything on the profile was a lie.
Your confidence will help you overcome rejection. You may wake up one morning to find that one of your connections with whom you've had interesting conversations all along has blocked you. Other times, you might get an unpleasant response from a wink you send to your match.
And when you finally decide which is the best between tinder vs bumble, you'll need the confidence to contact your match and initiate conversations whether you are male or female.
You might get feedback. Other times you may be ignored. So, if negative feedback dulls your spirit, trust me, online dating is the last place you want to spend your quarantine time.
4. Are you on a budget?
On average, a date would cost between $50 and $100. If you are meeting more than once a week, the cumulative cost is high. With this in mind, what is your financial situation? If it isn't good, an offline date can drain you further.
Online dating, on the other hand, offers an affordable option to kick off your dating journey. Most of the dating sites are free. You get the opportunity to know your match at no cost before you organize for the first date.
With the Coronavirus pandemic, most people are earning less while others have already been laid off. In such tough economic times, online dating helps you connect with others without further straining the already compromised financial situation.
5. Are you an introvert?
If you are an introvert, you might find it difficult to socialize with other people. You might have unknowingly developed a routine of hanging out in the same place or around a particular circle.
Also, you might find it challenging to interact with others and start conversations. If this sounds like you, probably online dating will be a great option. You get to meet people virtually before you can get to know them in person.
Online dating helps you loosen up and break out of your cocoon. Once you are confident that you've made progress in knowing your match, you can meet. The good news is, you have increased chances of connecting with someone compatible with your traits.
6. How tight is your work schedule?
Time constraint is a major factor, leading people to online dating. If your daily schedule is characterized by back-to-back office meetings and pressure to meet work deadlines, you may find yourself with very little time to interact or go out.
If you add these to your household chores after work, meeting people after a tedious day is the last thing you want to add to your plate.
This is where online dating comes in handy. You don't have to step out of your office. You can get in touch with a potential date in between your breaks at work or before go to bed. It is convenient and easy.
If time is an issue, then online dating could be the solution to finding your soulmate.
From these questions, you can make an informed choice if online dating can work for you. After your analysis, you must gather the courage to sign up for one. You'll never know what might come out of it. As for me, online dating will always get a resounding yes with the pandemic or otherwise.
---