How to Pack for Better and Safer Sex While Traveling
By Rachael Sullivan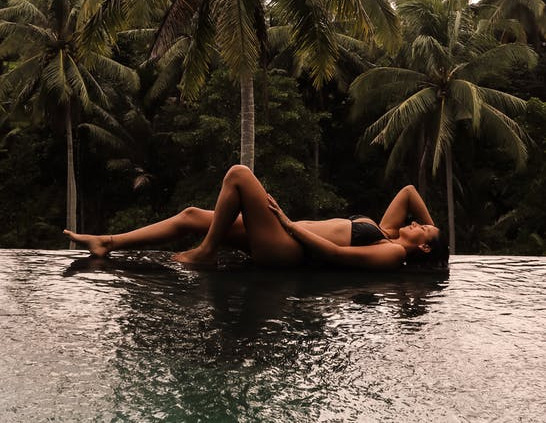 For most people traveling is a perfect opportunity to break free from the daily routine. Wherever you go - to a neighboring state or another country - the journey is always packed with thrilling experiences and new, interesting people, making you feel carefree, confident, and excited. All these factors boost overall sex drive, contribute to better sex for a married couple and increase the potential for casual sex. In other words, whether you travel with your partner or alone, your chances for better sex are huge!
So, if you're sitting at home and thinking about how to make a homemade penis pump to improve your sex life, put these thoughts on hold and leave your home to see the world. Grant yourself with unforgettable emotions 'cause you deserve that!
However, before you let your hair down, do prepare yourself for safer sex while traveling! Here, we've consolidated mandatory tips that will ensure not only better sex but also your long and healthy life! Keep reading!
Know Your STIs Status Before You Go
If you have better sex in a long-term relationship, you are a lucky person! But anyway, it's highly recommended for everyone to get tested for STIs every 6 months. In fact, getting tested on a regular basis should be a standard operating procedure, besides, it's affordable even if you don't have insurance! Those who are sexually active and have sex with multiple partners must consider even more frequent testing.
Each person wants his/her partners to be responsible towards him/her, so there should be no excuse for all of us!
For travelers, it's doubly important to know whether they have any STIs so that they take all the necessary precautions.
Pack Condoms
Getting a thumbs up from the doctor isn't a green light to go protection-free, although you are fine, you can't vouch for your partner(s)!
So, if you want to have better sex for a lifetime, make sure you're always protected! As they say: put it on, before putting it in!
Lots of travelers let their guard down and forget all about risks on the road. But unfortunately, STIs are on the rise, and they are everywhere, so you must be careful! Bring a supply of your own condoms! Don't expect you'll be able to obtain them at your destination! You may face difficulties buying condoms on the road because of language barriers, differing sexual education, etc. So, pack at least 3-6 condoms to be prepared if things get sexy.
Condoms are affordable, lightweight, and won't take much space in your suitcase, besides, if you don't use them, they aren't milk - they won't go bad!
Consider Implant Contraceptives or Take Extra Birth Control
If you are constantly changing time zones, it's a real pain to remember to take pills at the same time daily. Well, it may be ok when your vacation is not that long, but if you travel long-term and plan to have better sex every day, it would be wise to consider an implanted contraceptive, e.g., an IUD. This effective stuff prevents pregnancy without worrying about your birth control drugs.
But if you still prefer taking pills, do bring enough extras with you! Even if you go to the country where the pills are available over the counter, having your own medicines on hand will never be a bad idea.
Pack Emergency Contraception
If you prefer to use condoms over birth control to prevent pregnancies, then pack enough condoms and emergency contraception! Accidents happen, you know, and you may find yourself in need of emergency contraception (EC) when abroad. While in many countries, you can buy it in any drug store without a prescription, in some countries you'll be required to visit a doctor. More than that, in several countries EC is not available at all!
So, whether you're planning casual sex or better sex with your loved one, pack EC in your first aid kit and enjoy adventures!
Pack your Toys and Lube
How to have better sex and experience multiple orgasms with or without a partner? Sure, you need your favorite sex toys! Dildos, vibrators, nipple clips, fleshlights, and other adult toys are a fun way to improve your sex life. So, why not pack a few of these companions, plus, a tube of good lube when you head off on a romantic trip with your soulmate or chase after self-love on a solo journey?
When it's time to choose better sex essentials aka sex toys for travel, go light like with any other travel stuff. It would be wise to opt for quiet, tiny toys. Luckily, today's market offers plenty of travel-friendly items for you to choose from, e.g., egg and bullet vibrators, compact fleshlights, and other toys with a discreet design.
Attention! Adult Toys are Illegal in Some Countries
Before buying new adult toys, make sure you fully understand your destination's laws and regulations related to sex. The thing is sex toys are illegal in some parts of the world. So, save yourself from disappointment and check in advance! Here is the list of these countries:
Saudi Arabia
Thailand
Vietnam
UAE
India
Malaysia
The Maldives
Alabama, the USA (you can take your toys but can't buy them there).
Be aware of the Local Sexual Etiquette
Just because you have a better sex drive and can do specific things in your state doesn't mean the same will occur at the destination you are going to. Simply put, different countries may have different norms when it comes to intimacy and sex. For instance, in Indonesia, China and Dubai even kissing in public is forbidden whereas women from the Namibian tribe of Himba welcome visitors with sex.
Next, you should learn about safe and unsafe places to live in if you go abroad. In some countries, locals tend to rob or harm tourists, so make sure to stay safe and plan your routes beforehand.
Final Tip: Enthusiastic Consent is Mandatory
It's vital to be able to give and get consent prior to any kind of sexual activity occurs. You should understand that wetness, erection or even nakedness isn't consent in itself - you have to clearly hear it from your partner! If you're unsure because of the language barrier - it's no; if you or your partner is drunk - it's no. Furthermore, you'll need additional consents when introducing new elements, e.g. sex toy, anal penetration, bondage, etc.
However, if you find such a consent a vibe-killer and wonder how to improve your sex drive in this situation, just try to see this from a different angle - take consent as a part of the foreplay session. For example, ask questions like, "Do you want me to keep going?", "Can I take that off?" or "Can I touch you here?". Such foreplay helps build trust even with a one-night stand partner, hence enjoy sex more, so don't neglect it!
Conclusion
Travel definitely improves sex life, whether you go as a solo traveler or plan to enjoy a romantic trip with your partner. However, it's crucial to be prepared for various situations as well as for logistical and cultural differences of sex and intimacy around the world.
Hopefully, our post will help you to have better sex while traveling! If you want to satisfy your curiosity and get the answers to questions like "Is sex better before or after the workout?", see our further posts!
---